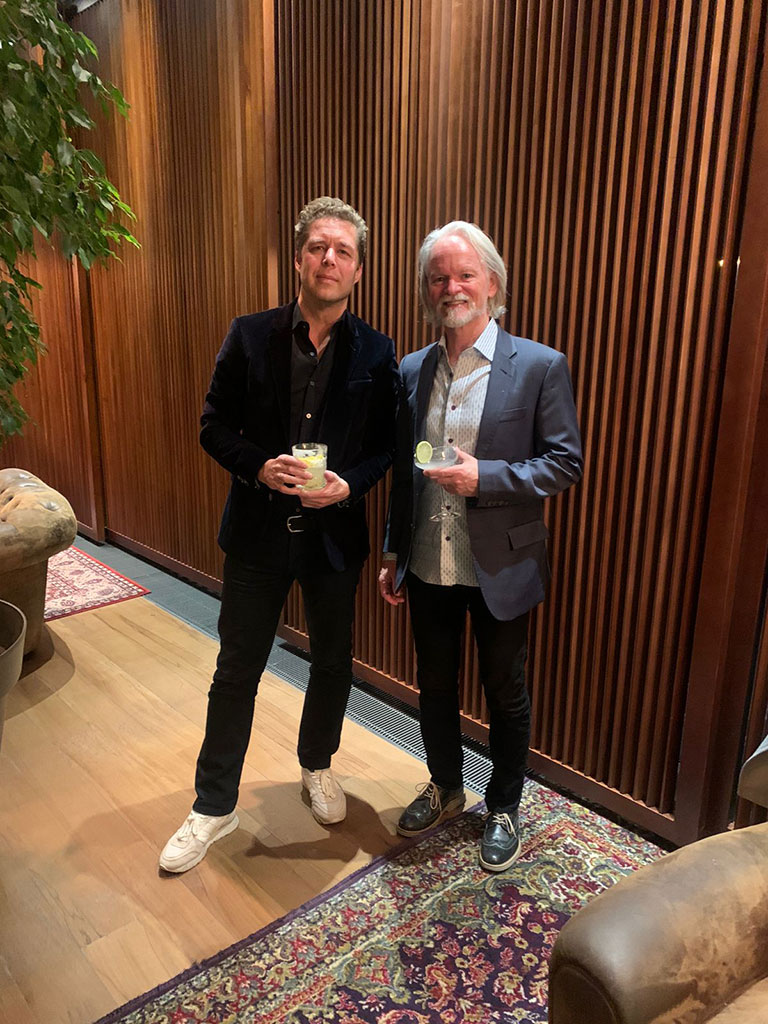 Silk Hospitality was proud to host one of America's leading film producer, William Fay
In early December, the Tbilisi International Film Festival welcomed guests and attendees in-person for the first time since the pandemic began. From December 5th-12th, Georgia was host to many artists and renowned filmmakers who travelled from all around the around. It was a particular delight to meet the renowned Hollywood Producer William Fay, whose work is highly regarded across the industry and the wider public.
One of America's leading film producers, William Fay's famous works include: Independence Day, Patriot, 300 Spartans, Hangover and much more. William was also one of the founders and presidents of production at Legendary Entertainment, a major film production company in the US.
Not only was it a pleasure to meet and talk to William, but Silk Hospitality was proud to host him as a guest in the Tbilisi Radisson Hotel as well as in the Tsinandali Estate Radisson Collection during the film festival. It was a wonderful opportunity to welcome such a well-respected guest to Tbilisi and to showcase all the historic culture and arts that our country has to offer.
Despite the ongoing Covid-19 pandemic, it was heart-warming to see artists and creatives gather around and encourage cross-cultural dialogue. As a patron of the arts, Silk Hospitality is excited to play its role in bridging cultural differences and putting Georgia on the map of the world. With high hopes, we are looking forward to more events like these in the new year and beyond.