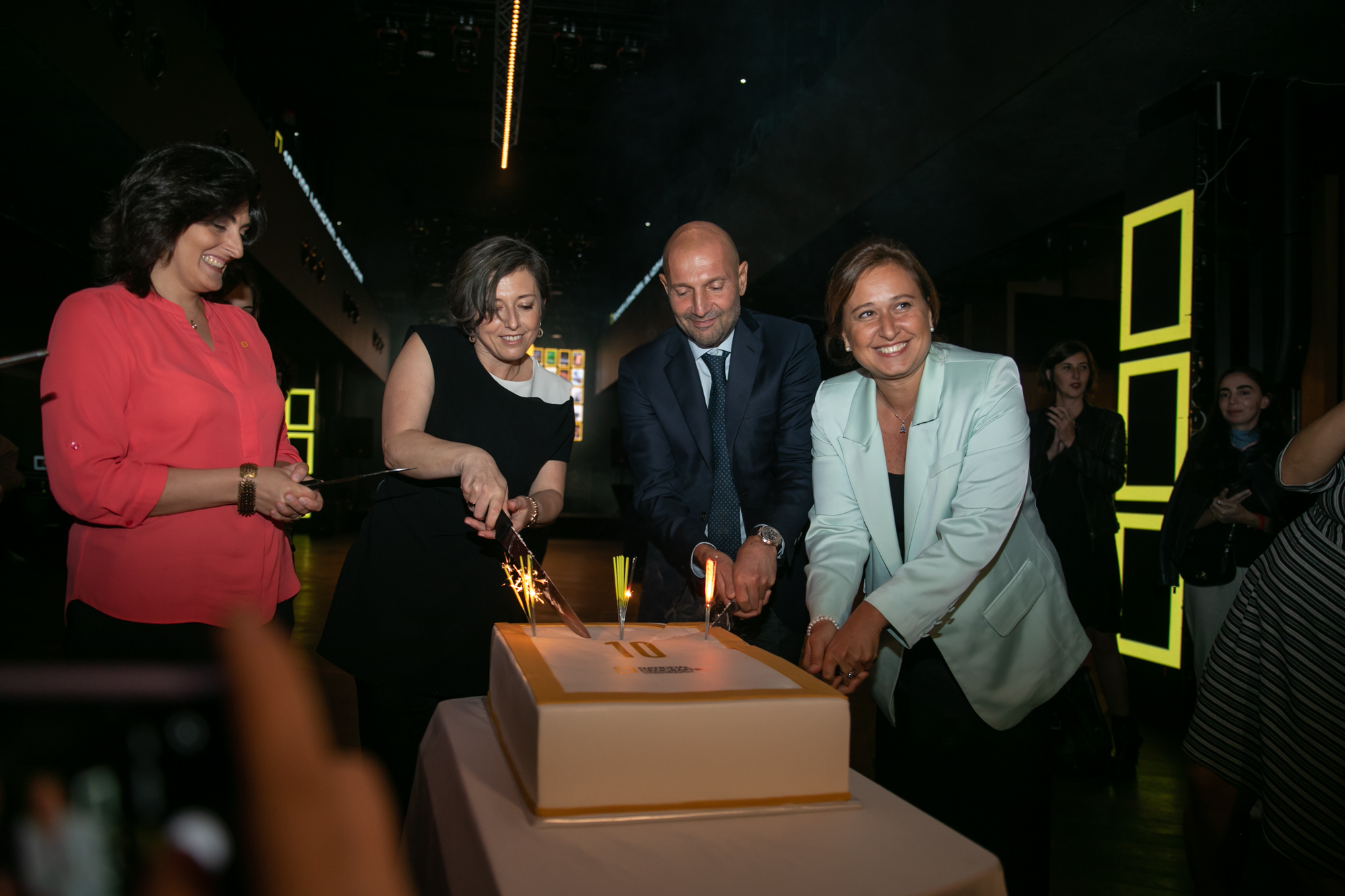 National Geographic Georgia celebrates 10-year anniversary
Tbilisi – Silknet had the pleasure of participating in a special event celebrating the 10th anniversary of National Geographic Magazine – Georgia. The Georgian-language edition of the Magazine, which continues to raise public awareness in the fields of science, technology, history, and economics, first began publication in 2012 with the integral support Silknet.
The event featured several esteemed guests, including Georgian President Salome Zurabishvili, US Ambassador Kelly Degnan and the Head of International Media and Business Affairs at National Geographic, Yulia Petrossian Boyle. In addition to these high-profile guests, the event brought together a number of diplomatic corps representatives, artists, contributing writers and photographers.
George Ramishvili, Chairman of Silknet and founder of National Geographic – Georgia, had this to say about the magazine's anniversary: "We are honoured that we introduced National Geographic, one of the most influential brands in the media industry, to Georgia. I believe that the Georgian-language edition of the National Geographic Magazine is a step forward to Georgia's bright future."
Ani Tsabadze, Publisher and Director of National Geographic – Georgia, thanked Silknet for its continued support: "10 years in Georgian print media is a fantastic achievement, considering the challenges that modern technologies pose to the global print media. I would like to express our gratitude to George Ramishvili and Silknet because Georgia became part of the National Geographic family thanks to Mr. Ramishvili's initiative and support by Silknet."