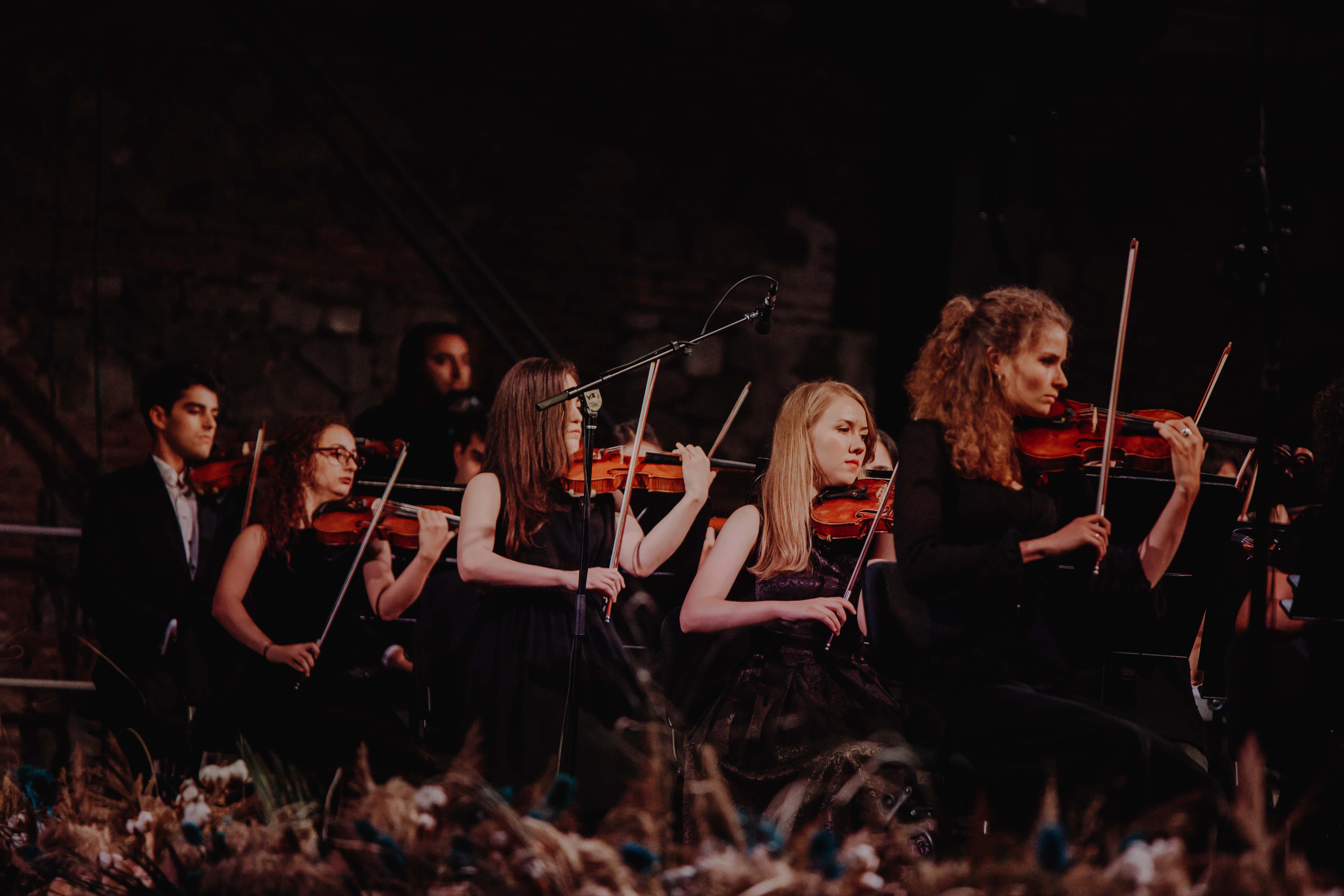 Event of PCYO Support
On March 17th, Silk Road Group Managing Director, David Borger and Tsinandali Festival Director General, David Sakvarelidze, took part in a 'salon' hosted by the Swiss Mission to the OSCE, helping to promote the Pan-Caucasian Youth Orchestra (PCYO). The event was part of the ongoing support for the PCYO project by the Swiss Mission, along with the Norwegian Embassy in Tbilisi and the Georgian Ministry of Culture. The PCYO was founded ahead of the inaugural Tsinandali Festival in 2019.
Speaking at the event, David Borger talked the audience through the restoration of the Tsinandali Estates, and Silk Road Group's role in helping make it a place where culture and understanding between people can flourish. Mr Sakvarelidze, who addressing an audience including the ambassadors of PCYO participant countries, emphasised the powerful role the Orchestra can play in breaking down barriers and encouraging peace and cooperation through music.
The PCYO continues to expand its activities, as well as become an increasingly visible symbol of how cultural initiatives can bring together those affected by the region's complex conflicts and how music can transcend differences.P